Natomas Auto Body and Paint, Inc. Repair Process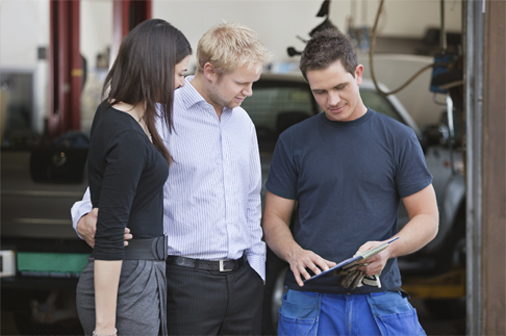 Natomas Auto Body & Paint, Inc. is committed to providing you with high quality collision repair and customer service. Our staff will inform you about the collision repair process from the time your vehicle reaches our body shop until you drive off in your repaired vehicle.
Our professional, customer-oriented staff is accustomed to answering any questions you have throughout the collision repair process.
Keep in mind that you have the right to select the shop that repairs your vehicle. You should always select a repair shop that will be an advocate for you and one that uses manufacturer-recommended repair procedures and parts.
Get the repair process under way by contacting Natomas Auto Body & Paint, Inc. today!
Our ASE® and I-CAR® Gold certified technicians and estimators will evaluate your damage and provide you with a fair and accurate collision repair estimate. We are specially trained to spot minor details that can prevent your vehicle from future problems that may include corrosion, misalignment issues and peeling paint.
A customized auto collision repair plan will be outlined and the appropriate quality parts are then ordered for your vehicle's repairs.
Our educated staff will keep you updated on the status of your repairs throughout the entire repair process.
Your vehicle will be detailed, restoring it to a beautiful showroom condition, before its return.
You drive away in pre-collision condition with a lifetime warranty as long as you own your vehicle.
Rest assured that your car will be repaired as if it were one of our own.
Give us a call today to see the Natomas Auto Body & Paint, Inc. difference.
Natomas Auto Body & Paint, Inc. – Fixed Right. The First Time!