Natomas Auto Body and Paint, Inc. Testimonials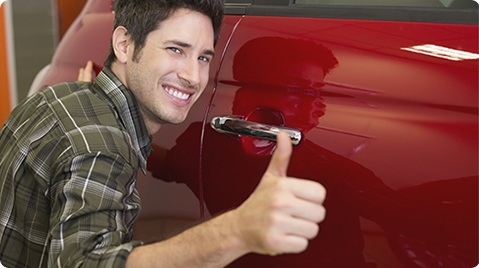 Natomas Auto Body & Paint, Inc. is committed to providing high-quality, customer friendly service and automotive repair services at a fair price.
After being rear ended and dealing with difficulty from insurance companies. I was referred to natomas auto body. They were patient and informative and handled more than anyone else in this process. My car was finished and returned to me in a timely manner. The staff was more than helpful and knowledgeable on how to handle payment. They even have loner vehicles. Though I was not able to get into one, they informed me on rental companies and locations. I was impressed at their level of customer service, which seems hard to come by now a days. Thank you Serena for your excellent service. Thank you Natomas auto body for making a stressful situation as pleasant as possible.
H.C.
Citrus Heights, CA

Was driving down the highway when a bunch of objects started flying at my car causing damage to my front bumper. I heard these guys do a wonderful job so I decided to take my car to them. Contacted Tyler, went in and dropped of my vehicle and in just one day the bumper was repainted and the fender liner was replaced. My car is pearl white and the color match is perfect!! Also I hate letting others wash my car (including dealerships); however, I allowed them to do it anyways because i don't have time to do it myself since it's right before New years. All I can say is that the car was washed to my standards! A+
Shayne C.
Davis, CA, Yelp

The customer service was exceptional! I will definitely be using them again. My car was detailed to perfection and was brand new when I got it back. They made everything so easy for me.
Noelle W.
Sacramento, CA, Yelp





Read All Reviews

>>