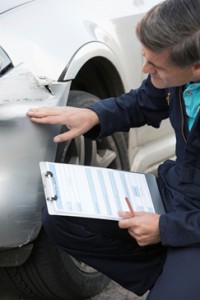 Reasons Auto Repair Estimates Vary from One Body Shop to Another
If you have been involved in a vehicle collision it is your responsibility to obtain an estimate to repair the damage obtained during the auto collision. Your automobile insurance provider should offer a list of preferred auto body shops, however according to state law, it is your car and your choice on who repairs your vehicle. Be sure to obtain more than one estimate so you can rest assured your automobile repairs are being provided by the best auto collision shop for you.
Natomas Auto Body & Paint, Inc. has prepared a few tips to assist you in choosing which estimate may be right for your repairs. There are several factors that will varying the cost estimates you receive.
Why Body Shop Estimates May Differ
The types of parts utilized throughout the repair process
Collision repair estimate pricing can vary from just a few dollars to a few thousand depending on the types of parts used in the repair estimate. The use of new OEM, recycled, or aftermarket parts will have a substantial impact on the cost of repair. The insurance company may want to use a different type of part than you would choose, and different body shops may use different types of parts as the default choice in their estimates. It is wise for you to understand the benefits and costs of the different types of collision parts that could be used to fix your car before you authorize the repair.
Using an estimating system for repair costs
There are three major brands of body shop repair estimating computer software: CCC, Mitchell, and Audatex. While the data they use to help the body shop estimator is very similar, there are slight differences between each system that can lead to differences in the final price of the estimate. These differences should be minimal and not impact the overall costs by much.
Initial damage inspection
Initial estimates often times only consider visible damage. A second estimate, called a supplement, will be written for any hidden damage once it is exposed by disassembly. Our certified body shop estimators may assume some level of hidden damage based on their experience, which will affect the price of that estimate versus one where no hidden damage is assumed. Natomas Auto Body & Paint, Inc. understands the importance of the initial estimate and takes pride in providing a thorough inspection process each and every time.
Be aware of shops who intentionally write a less expensive initial estimate in an effort to capture the repair, knowing that they can make up the difference in the supplemental estimate they will write after teardown. They are doing this in hopes to obtain your business.
It is very important that you discuss with the estimator the potential kinds of hidden damage your car may have suffered and the attendant costs, especially if you are paying for the repair out of your own pocket.
Labor Rates
Auto body shops offer different labor rates. Be sure to inquire what they are up front. A higher rate does not necessarily mean they have the experience to charge these rates. The shop may have more over head in the front office they need to cover and are passing these costs down to you. While the rate difference may only be one or two dollars per hour – that can add up to a significant difference, especially on a large repair.
Sales and Discounts
The auto body shop repair industry is a competitive market. As a consumer it is possible to find sale prices or discounts on the cost of products or services obtained throughout your repair process. These savings can help defray the cost of a deductible or a rental car, so it's worth asking about whether or not any discounts are available at the time you receive your estimate.
Regardless of where you obtain your auto collision repair estimate…be informed. You should understand what is involved in the repair process and work with a shop that will keep you updated every step of the way.
Natomas Auto Body & Paint, Inc. has the experience and customer service to serve you. Be sure to stop by or call one of our three convenient locations when you are obtaining your auto collision repairs estimates.
Sacramento, CA                 Yuba City, CA                      Davis, CA
916.925.3565                        530.755.2928                        530.756.0350
Natomas Auto Body & Paint, Inc.
"Where Excellence Is Our Commitment"